Keycell-IM Inj.
Keycell-IM Inj. Is an anti-cancer immune cell therapy agent that is collected by autologous peripheral blood.
T cells, NK cells, iNKT cells, and dendritic cells separated by EHL Bio's specialized activation culture technology and then stored and frozen.
Multi-immune cell of Anticancer Cell therapy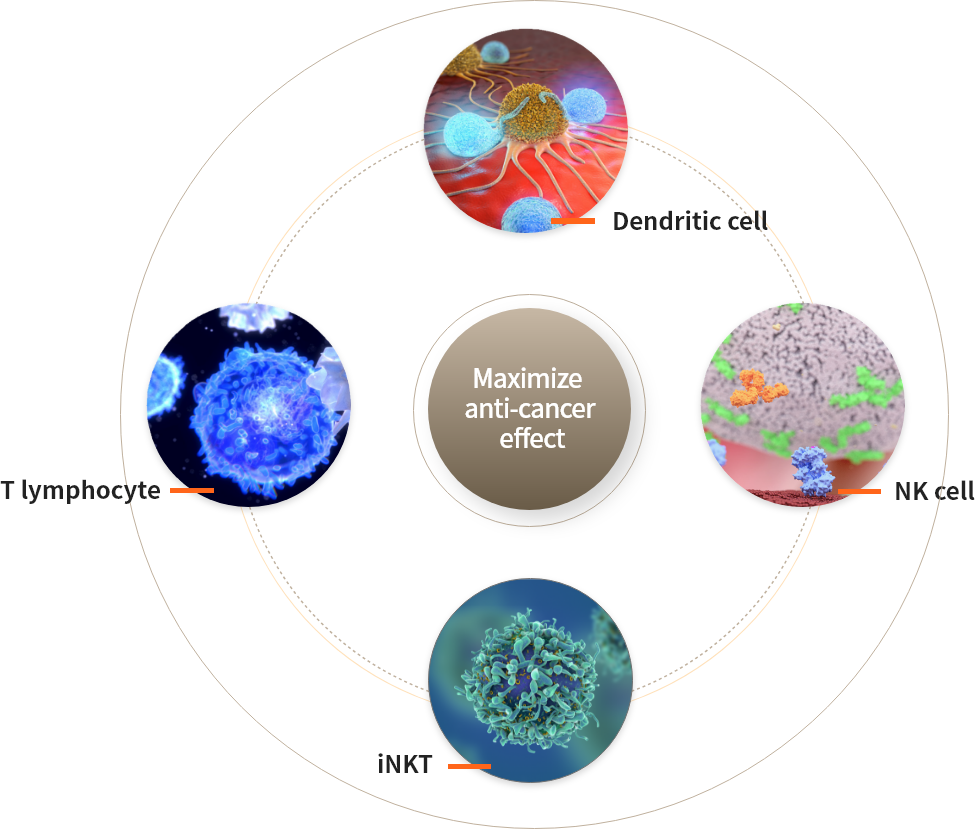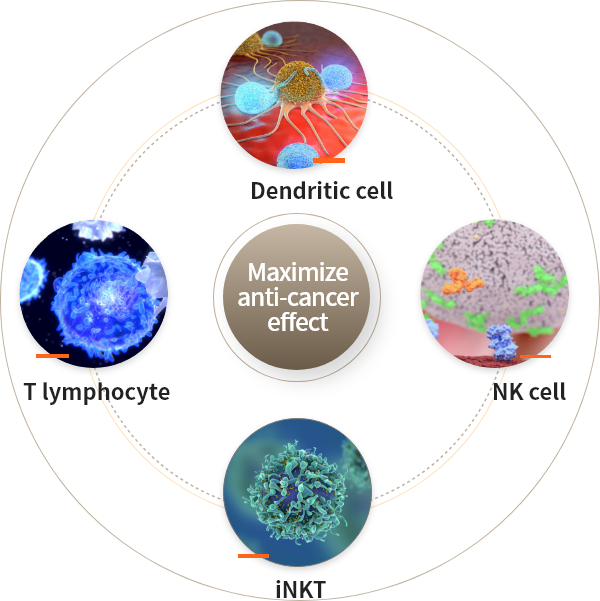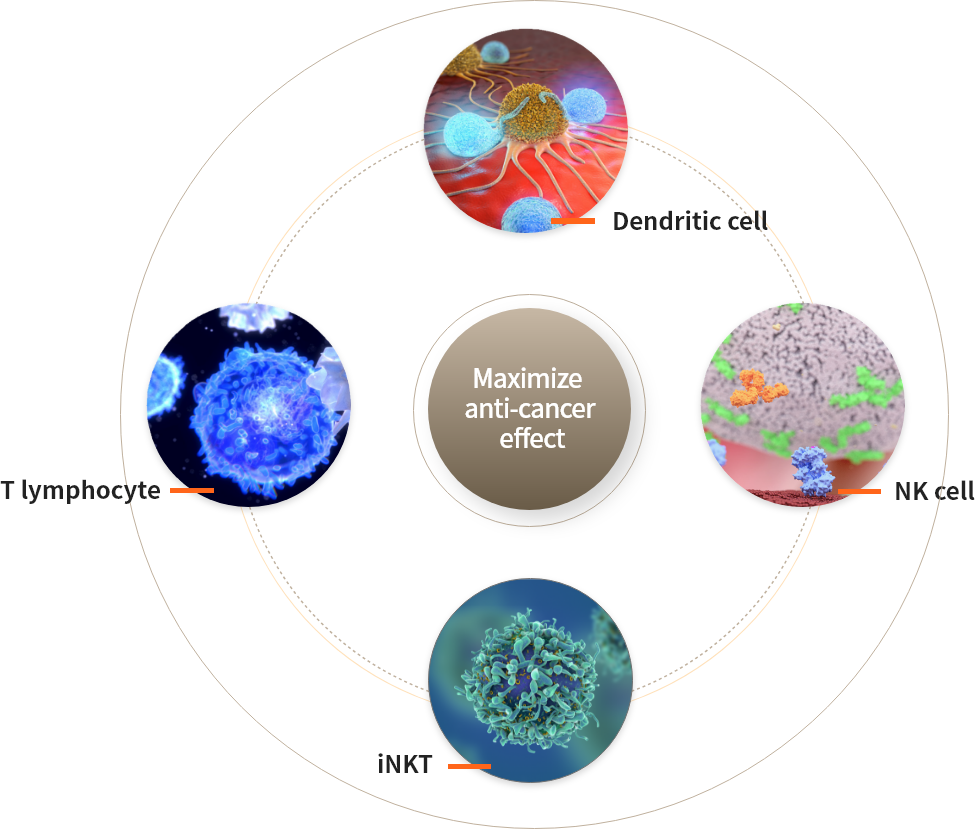 Unlike conventional treatment using single cells, a new method of treatment using multiple conjugated immune cells

New concept of complex anti-cancer treatment through maximization of effect by fusion administration of single culture for the first time in Korea

Unlike other companies, the number of cells to be administered is constant because each cell is cultured and administered according to the number of cells.